I was honored to have this photo from my Isolation Falls series featured in One Twelve Gallery's Internal Dialogue exhibit curated by Michael Kirchoff and Fran Forman.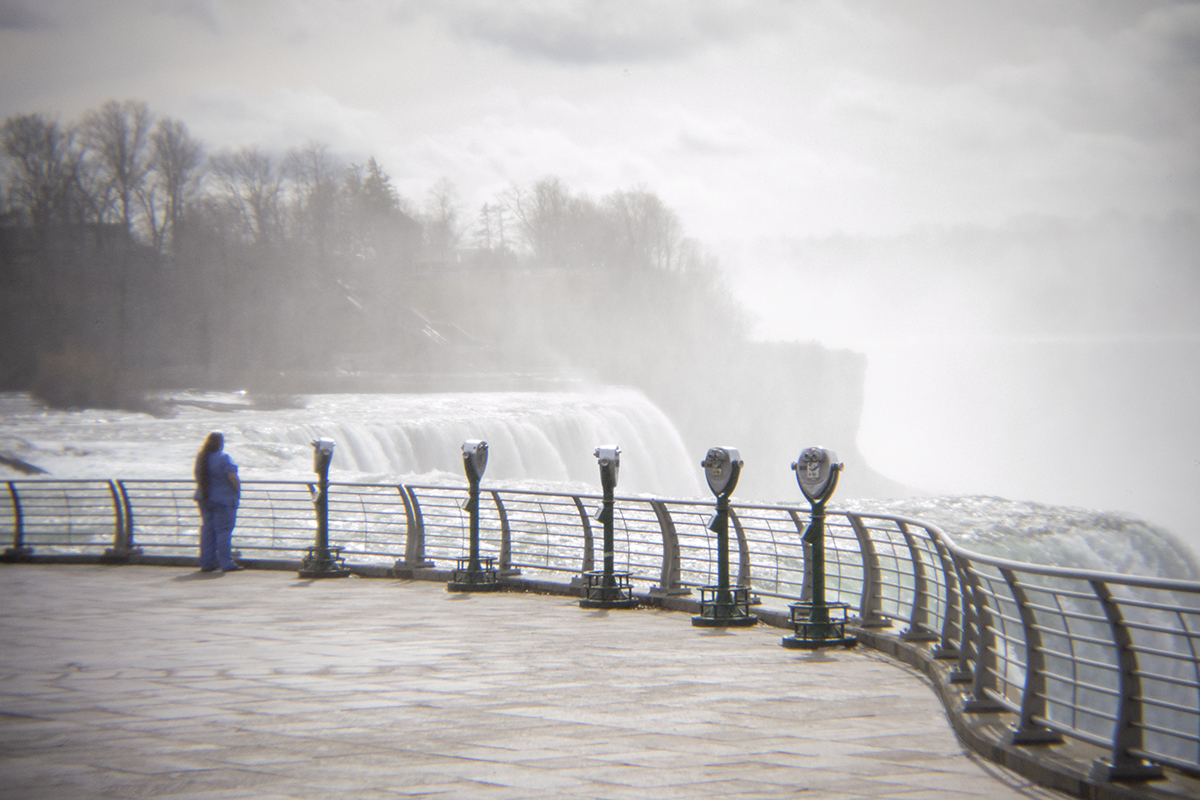 Internal Dialogue | Artist and Curator Talk
The curators and the artists talked about the impacts of the pandemic on our creative practice.
See the entire exhibit here: https://onetwelvepublishing.com/internal-dialogue.
The original announcement: https://laurachenault.com/blog/isolation-falls-selected-one-twelves-internal-dialogue
Niagara Falls State Park
My first winter in Niagara Falls was empty and gray. See more photos from my isolation adventures on these blog posts:
Technical Info
For this series, and a lot of my work recently, I'm using a plastic Holga lens with my DSLR. I like having the dreamy Holga look with the convenience of DSLR.