| | |
| --- | --- |
| Plans for a wearable Book | |
I've been wanting to share more process shots and glimpses into my sketchbooks, so here's a doodle of me scheming a wearable book piece. My plan is to unveil it at the X Libris show curated by MicroClimate Collective at Root Division. I'll be wearing to both the opening and closing reception.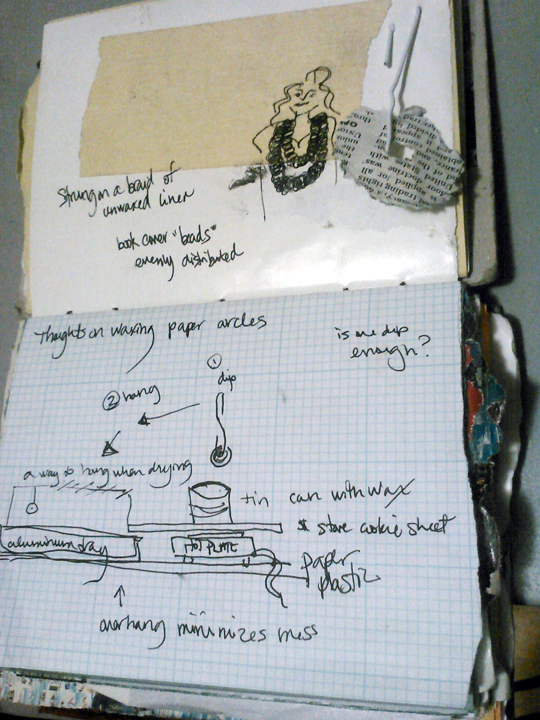 Root Division, 3175 17th Street SF, CA
Opening Reception: Saturday, Nov 10th 7-10pm
Happy Hour/Closing Reception: Fri, Nov 30th 5-8pm
---
Like what you see, support my art!
– XOXO Laura