I really enjoy the drawings of Marc Johns. Visually simple but content rich, the work is full of puns, visual jokes and stories. In between the silly and surreal, there are also inspiring moments.
A small print of What to Focus On used to hang in my office.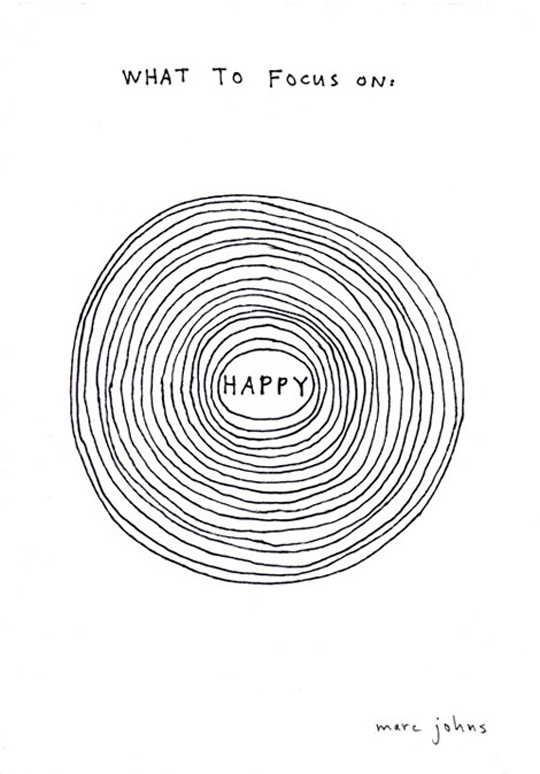 Plastic Branches is a whole new take on faux bois.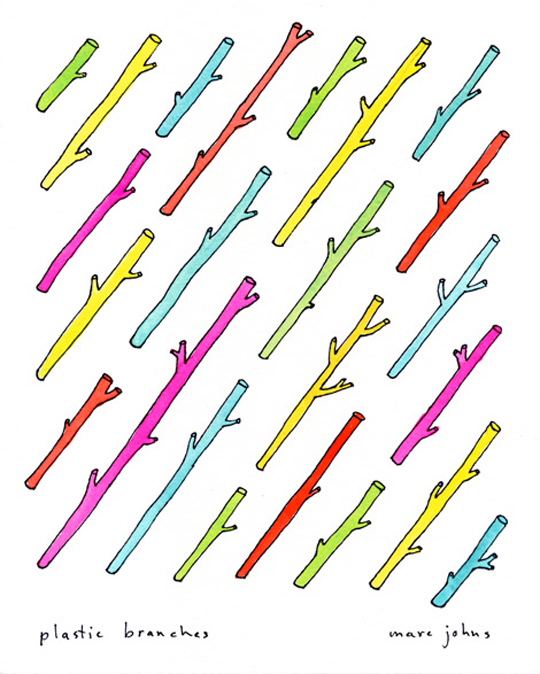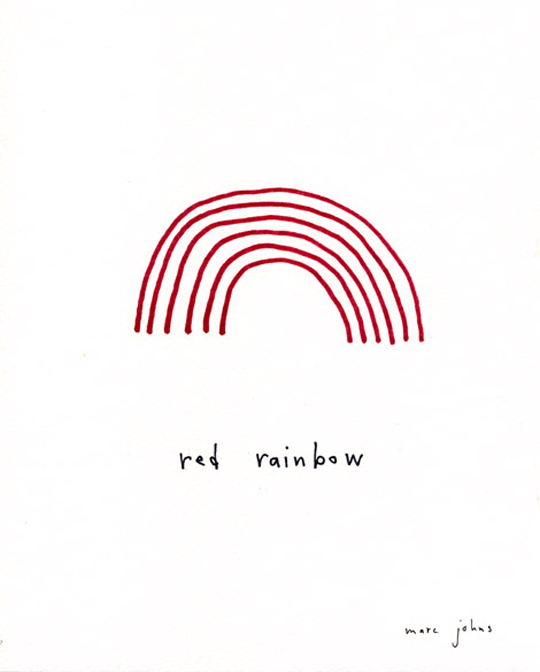 MUST HAVE: Deluxe carrying case for an ampersand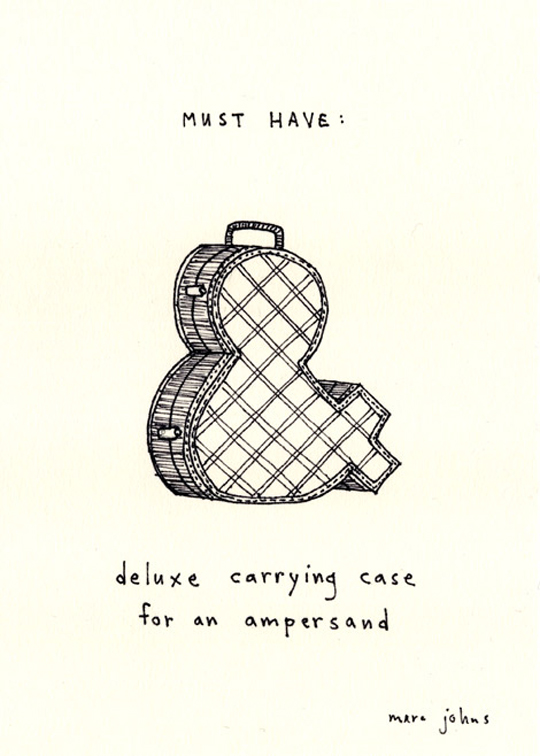 His bedroom lightswitch also controlled all the traffic lights is an entire story to imagine!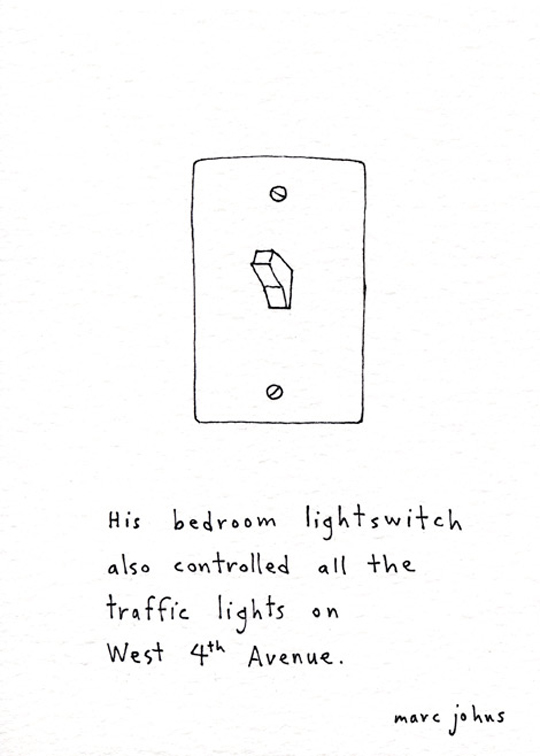 The unshaven top hats have run amok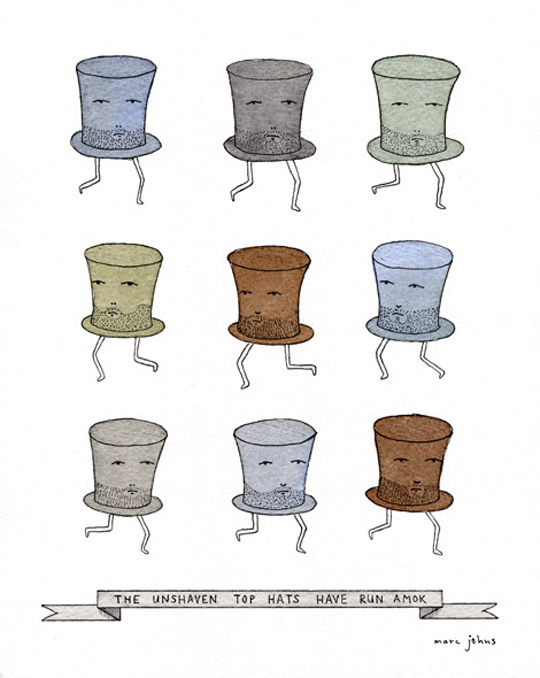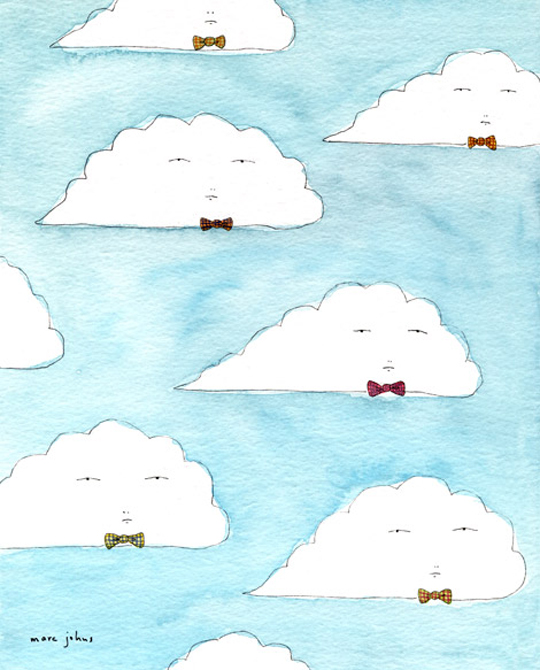 Paint Stripes on Your Arms Day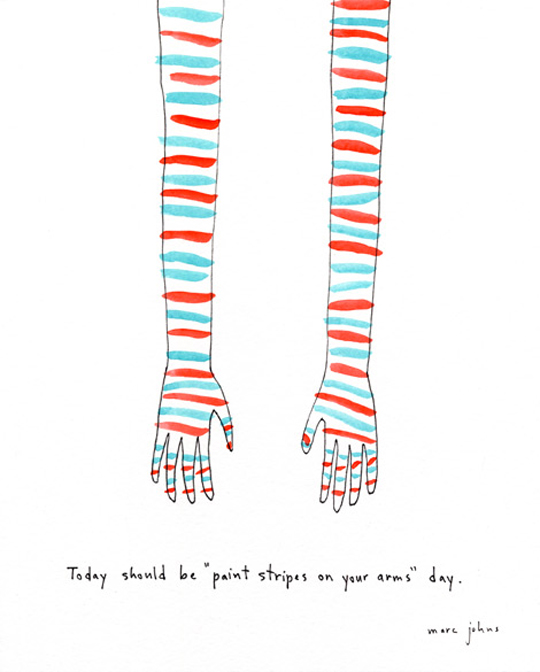 Lightening Bolt Cats are Better http://www.marcjohns.com/blog/2012/11/lightning-bolt-cats-are-better.html